.
Hatcher Prichard Architects believes that the success of a building project depends crucially on its client. It is therefore imperative that each client receives expert advice from the outset regarding issues such as:
- Setting up a decisive client team
- Knowing how the project will create the outcomes required
- Knowing how to take the project to market
- Being able to communicate with the supply chain
- Sponsoring the proiect from inception to completion
Simon Hatcher has been an RIBA Client Adviser since 2010. He is qualified to offer guidance and advice in each of the areas above and brings a wealth of experience to ensure that a built asset will meet the clients' requirements. Simon possesses a strong sense of how successful projects are forged, and makes design requirements clear and achievable at every stage.
.
The Royal Institute of British Architects offers the following definition of the role:
"RIBA Client Advisers are highly skilled and knowledgeable built environment professionals adept at inspiring a shared vision and confidence. They perform the key role of stakeholder engagement on behalf of the client with users, facility managers, investors, suppliers and authorities in order to align objectives and develop agreed outcomes." 
.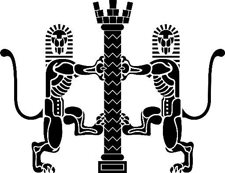 .
Please visit the RIBA website for further information.