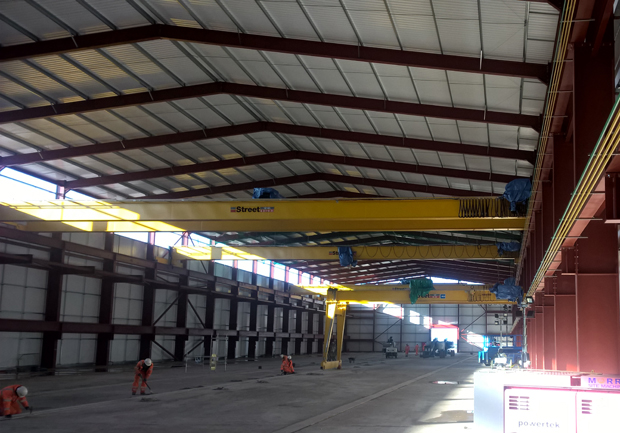 Hatcher Prichard Architects designed a pre-cast concrete facility at Avonmouth Docks for the production of specialist concrete elements.
The facility includes the factory, storage area, batching plant, offices, laboratory & associated infrastructure.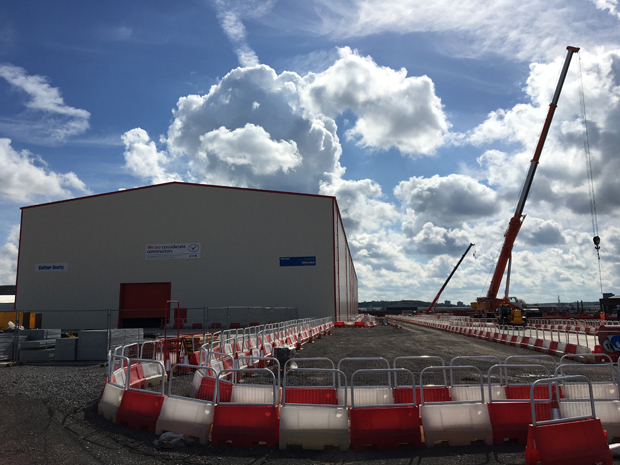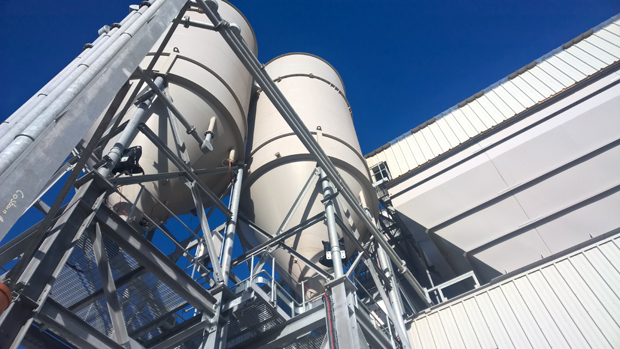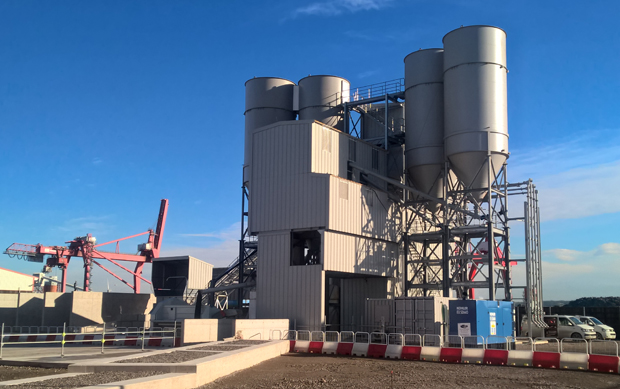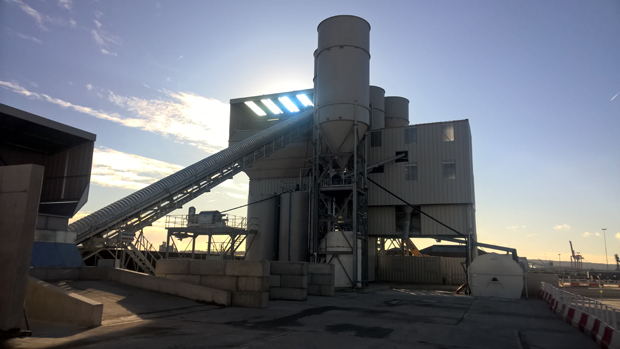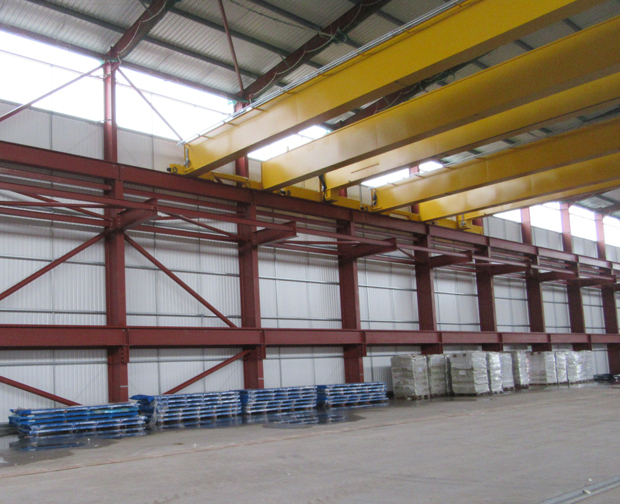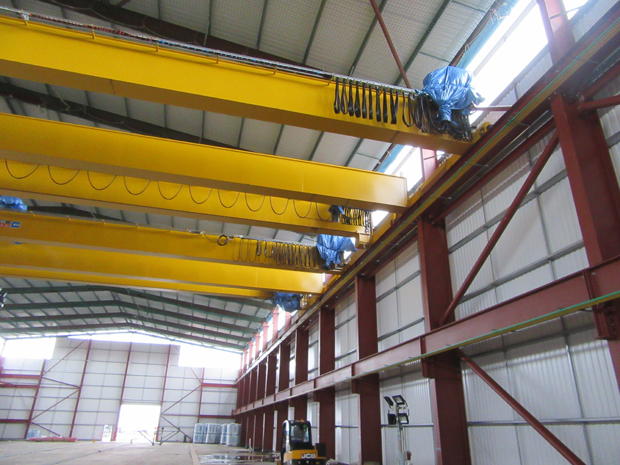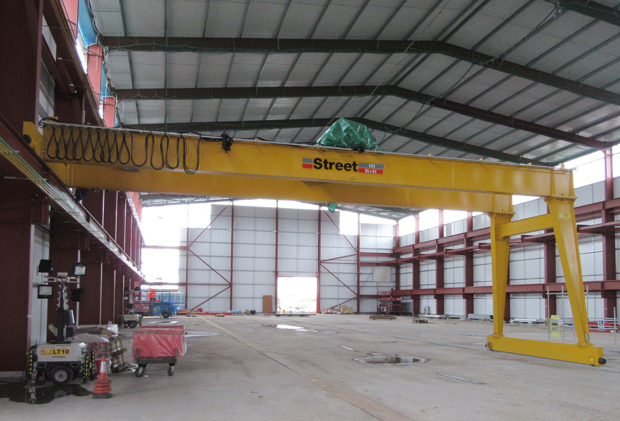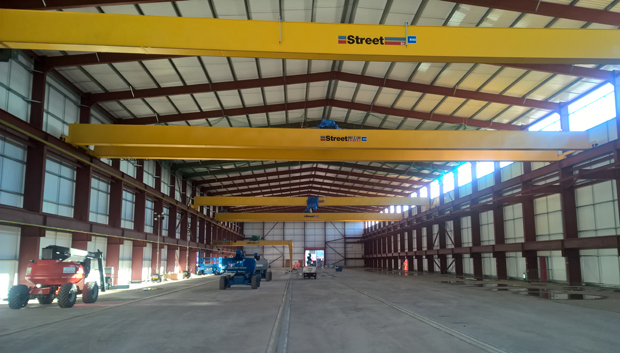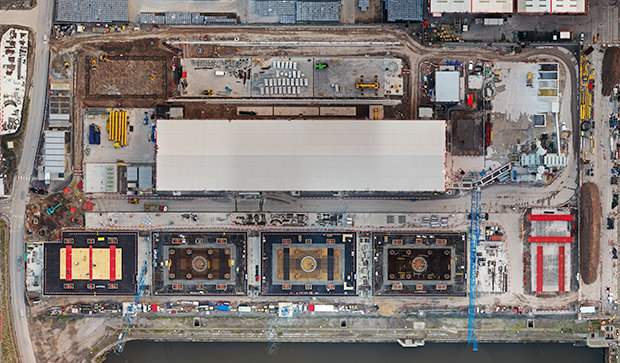 This large scale infrastructure based master planning project includes; the construction of a bespoke pre-casting factory including tower and gantry cranes to support the construction activities, the erection of a ready mix concrete batching plant, the construction of temporary office and welfare facilities for workforce with its typical modular steel-clad construction and associated parking, external storage facilities for the concrete unit, external storage facilities for raw materials, associated roadways and parking.
Please tap on the image below to see how the factory took shape.